We The People @ 250
Launch
July 4th, 2023
Snapshot Health of the Nation
2021
​
The Health of the Nation 2020 provides you with information and data that will help you be part of the national conversation. We start with information and data that is related to health issues. Taken together, the selected indicators reflect the overall health of the nation and the efficiency and efficacy of U.S. health systems.
​
The snapshot section is divided into the following categories: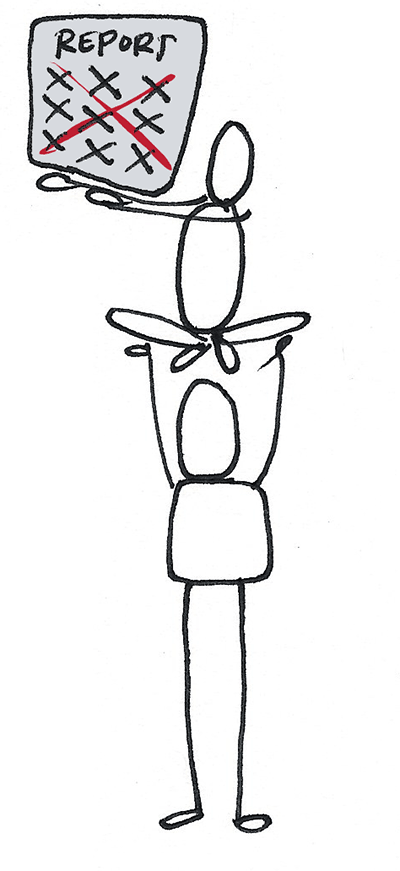 Citizen Briefs:
​
The Healthcare Infrastructure
Healthcare Insurance Coverage
Access to Quality Healthcare
Cost of Healthcare
Quality Healthcare
Coordination of Care
Healthcare Innovation
Public Reporting
​
​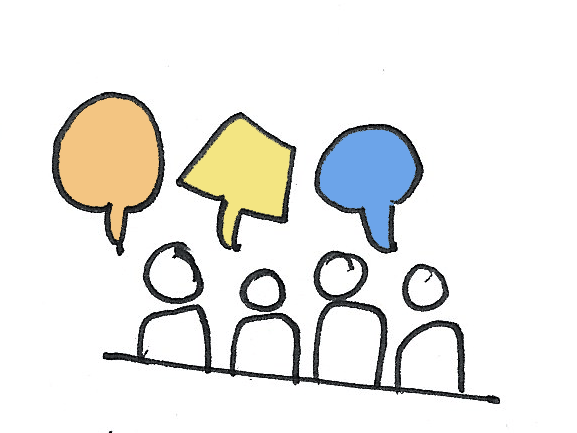 Help.....
We can use help to develop and keep the snapshot real..
Connect with us if you can assist..even an hour a month will help .
Click on the image to let us know
Data is a tool for more informed decision-making about, not a decision itself. Data is crucial for scientific advancement, and in the policy arena crucial for comparison of options. Of course data, numbers can be manipulated to serve particular interests. It is nearly impossible to accurately project the future status of complex systems such as economics, the human body, etc... The challenge is to present the information in a simplified manner that allows for utilization into meaningful discussion and decision-making. Clarifying terms and concepts that are central to proper decision-making need to be aired and critically reviewed. Having an agreed-upon base of data, or a way to challenge the data will elevate the discussion to a more productive level, a more deliberative conversation built on respect rather than fear and that allows for problem-solving.
​
In order to achieve improvement in healthcare, we need to get a snapshot of the current state of the health of individuals, communities and our nation that can serve as a base on which to build. Reliable, timely data is crucial for an objective presentation of a given medical situation, not just to help the diagnosis, but also to decide on a course of treatment and monitor results. Data is crucial for transparency and accountability, the foundations of our democracy. The challenge with data is to agree upon what is important and relevant. It is not possible to have meaningful outcomes if the data is difficult to understand, unreliable and inconsistent and understood differently by the various stakeholders. Data is not an opinion; it is usually reproducible and verifiable.
The snapshot section for Health of the Nation 2020 is divided into the following categories:
US Economic Overview
Health Status of Americans
Health Status of US Communities
The healthcare Infrastructure
Healthcare Insurance Coverage
Access to Quality Healthcare
Cost of Healthcare
Quality Healthcare
Coordination of Care
Healthcare Innovation
"Knowledge will forever govern ignorance; and a people who mean to be their own governors must arm themselves with the power which knowledge gives."
James Madison
"If we could first know where we are and whither we are tending, we would better judge what to do, and how to do it …"
Abraham Lincoln
"We are drowning in information while starving for wisdom. The world henceforth will be run by synthesizers, people able to put together the right information at the right time, think critically about it, and make important choices wisely."
Edward O. Wilson
HEALTH OUTCOMES
Life expectancy at birth • (number of years that a newborn is expected to live if current mortality rates continue to apply). Steady increase in years of quality life for all Americans.
Infant mortality • (deaths of infants aged under 1 year per 1,000 live births)
Life expectancy at age 65 • (number of years of life remaining to a person at age 65 if current mortality rates continue to apply)
Injury related mortality • (age-adjusted mortality rates due to intentional and unintentional injuries)
Self-reported health status • (percentage of adults reporting fair or poor health)
Unhealthy days physical and mental • (mean number of physically or mentally unhealthy days in past 30 days)
Chronic disease prevalence • (percentage of adults reporting one or more of six chronic diseases [diabetes, cardiovascular disease, chronic obstructive pulmonary disease, asthma, cancer, and arthritis])
Serious psychological distress • (percentage of adults with serious psychological distress as indicated by a score of > 13 on the K6 scale, with scores ranging from 0-24)
HEALTH-RELATED BEHAVIORS
Smoking • (percentage of adults who have smoked > 100 cigarettes in their lifetime and who currently smoke some days or every day)
Physical Activity • (percentage of adults meeting the recommendation for moderate physical activity [at least 5 days a week for 30 minutes a day of moderate intensity activity or at least 3 days a week for 20 minutes a day of vigorous intensity activity])
Excessive Drinking • (percentage of adults consuming four [women] or five [men] or more drinks on one occasion and/or consuming more than an average of one [women] or two [men] drinks per day during the past 30 days)
Nutrition • (percentage of adults with a good diet [conformance to federal dietary guidance] as indicated by a score of > 80 on the Healthy Eating Index)
Obesity • (percentage of adults with a body mass index > 30)
Condom use • (proportion of youth in grades 9-12 who are sexually active and do not use condoms, placing them at risk for sexually transmitted infections)
HEALTH SYSTEMS
Health care expenditures • (per capita health care spending)
Insurance coverage • (percentage of adults without health coverage via insurance or entitlement)
Unmet medical, dental, and prescription drug needs • (percentage of [non-institutionalized] people who did not receive or delayed receiving needed medical services, dental services, or prescription drugs during the previous year)
Preventive services • (percentage of adults who are up-to-date with age-appropriate screening services and flu vaccination)
Childhood immunization • (percentage of children aged 19-35 months who are up-to-date with recommended immunizations)
Preventable hospitalizations • (hospitalization rate for ambulatory care-sensitive conditions)
End of life costs: 5 percent (2.5 million) of Medicare beneficiaries die each year; expenditures are $125 billion (25 percent of total Medicare funds). (Source: CMS)
Government benefit: low income individuals—those in the bottom fifth by household income—receive $4,600 in annual income from government health services. (Source: Congressional Budget Office [CBO], July 2012)
Mobile payments: mobile payments will be $171.5 billion in 2012—up 62 percent from $105.9 billion in 2011. (Source: Yankee Group)
Redacted science: researchers analyzed 2,047 redacted papers: three of four were redacted due to misconduct of the researchers. (Source: Proceedings of the National Academy of Sciences)
Hip resurfacing reliability: analysis of 32,000 patients followed by the National Joint Registry of England and Wales revealed that resurfacing was less efficacious than total hip replacement except for younger men. (Source: Alison Smith et al., "Failure rates of metal-on-metal hip resurfacings: analysis of data from the National Joint Registry for England and Wales," The Lancet, October 2012)
Federal budget 2012: total spending: $3.8 trillion: $709 billion defense, $773 billion social security, $872 billion health programs, $1.3 trillion deficit (24.3 percent of budget). (Source: Fiscal Year 2013 Budget of the U.S. Government, Office of Management and Budget)
Knee replacement market: 600,000 annually, 238,802 Medicare vs. 93,230 in 1991; 9 billion market—demand will reach 2.5 million by 2030. (Source: Peter Cram et al., "Total Knee Arthroplasty Volume, Utilization, and Outcomes Among Medicare Beneficiaries, 1991-2010," JAMA, September 26, 2012)
More Data Sources
Government at a Glance (OECD) provides readers with a dashboard of key global indicators assembled with the goal of contributing to the analysis and international comparison of public sector performance. Indicators on government revenues, expenditures, and employment are provided alongside key output and outcome data in the sectors of education, health and justice. Government at a Glance also includes indicators on key governance and public management issues, such as transparency in governance, regulatory governance, public procurement and the implementation of employment and remuneration reforms since 2008. While measuring government performance has long been recognized as playing an important role in increasing the effectiveness and efficiency of the public administration, following the economic crisis and fiscal tightening in many member countries, good indicators are needed more than ever to help governments make informed decisions regarding tough choices and help restore confidence in government institutions.
USAFacts is a new data-driven portrait of the American population, our government's finances, and government's impact on society. We are a non-partisan, not-for-profit civic initiative and have no political agenda or commercial motive. We provide this information as a free public service and are committed to maintaining and expanding it in the future.
We rely exclusively on publicly available government data sources. We don't make judgments or prescribe specific policies. Whether government money is spent wisely or not, whether our quality of life is improving or getting worse – that's for you to decide. We hope to spur serious, reasoned, and informed debate on the purpose and functions of government. Such debate is vital to our democracy. We hope that USAFacts will make a modest contribution toward building consensus and finding solutions.