We The People @ 250
Launch
July 4th, 2023
Get Social
Help establish healthy communities and environment
What does a healthy community look like?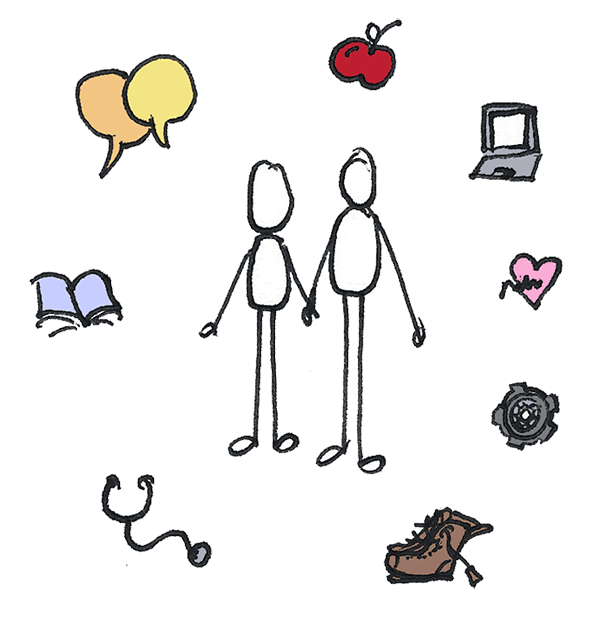 What does a healthy community look and feel like?
Focusing on your own health is a good start, but there are other factors you don't have sole control over, from access to quality of care to hospital acquired infections and other unforeseen complications.
The Get Social section provides the tools you need to engage with your neighbors on a local level and collaborate to affect change on a national level. Only by taking ownership of our own health and holding stakeholders responsible for healthy outcomes can we drive solutions and reform in the healthcare system. Join others in reviewing the suggested activities to achieve our collective goals.
Help establish healthy communities and environment
Take action to improve your environment (ecosystem)
Goal: to help you learn about the status of your "ecosystem" and provide you tools and strategies to engage in your social environment and health ecosystem in order to achieve Optimal Wellness and healthy community
​
My Ecosystem: Assessment and action plan
My Health Ecosystem provides information about specific assets and related aspects of your physical and related environment. My Health Ecosystem enables you to get more information about how your environment is impacting your health and wellness.
Learn about the environment in which you live and in particular identify resources and assists to achieve optimal well being. Use your zip code to learn about the quality of your environment.
AARP: Livability Index: Great Neighborhoods for All Ages
Example: You can get an overview of the healthy-ness of your community by checking its health ranking learning about the availability of health promoting spaces.
Give your hospitals and other healthcare institutions a check up

Diagnose the problems gather data

Demand transparency, accountability and public reporting by and of stakeholders
The 500 Cities Project has a new interactive map that pulls health data on 27 chronic disease measures and breaks it down both by city and by neighborhood.
​
Activities to improve social well-being: The Santa Monica Wellness Project
Hospital Watch: Give Your Hospital a Checkup