The Case Presentation Approach to Complex Challenges
The Liberty Bell Challenge
The Liberty Bell is an iconic symbol of American independence, located in Philadelphia, Pennsylvania. In its early years, the Liberty Bell was used to summon lawmakers to legislative sessions and to alert citizens to public meetings and proclamations. We believe that given the right tools and framework, citizens, patients, consumers, healthcare professionals, public servants and politicians, working together can achieve great results addressing the challenges facing our nation.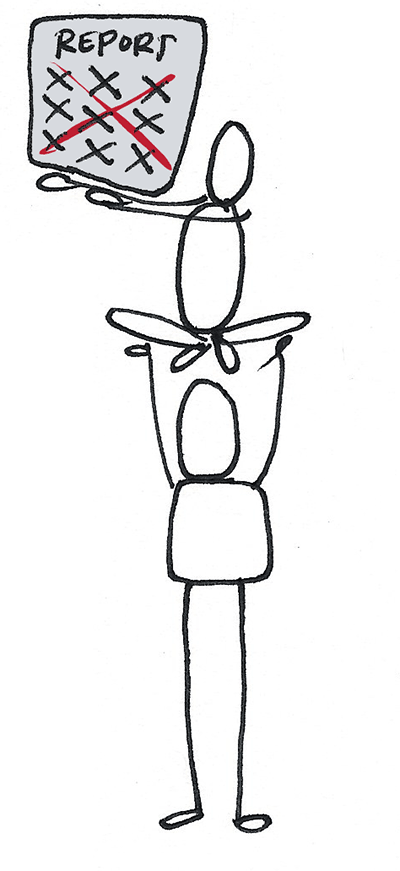 Sections of the Medical Case Presentation
Define the Problem
Identifying Information
Chief Complaint (Problem)
History of Present Condition
​
​
​
​
​
​
​
​
​
​
Data and Facts
Review of Systems
Examination
Data
Diagnosis of the Problems/Challenges
Discussion
Problem List
Treatment Plan
Progress Reports
The Medical Case Presentation is an essential framework for a focused disciplined approach to addressing medical problems. Healthcare professionals use the Medical Case Presentation to identify, analyze, develop, implement and monitor a solution based "treatment plan" for medical problems. When used effectively, it allows healthcare professionals to communicate and share information among varied clinical disciplines to develop testable hypotheses for simple and complex problems. The framework allows for clearly identifying problems and providing objective data to support the diagnosis and "treatment plan." The Medical Case Presentation is uniquely positioned to address systematic changes over time. Through progress notes addressing specific problems, we'll be able to adapt to new issues to clearly identify problems and potential solutions.
The Pain Opioid Epidemic Project utilizes the medical case presentation to address the many challenges facing our politics in general and more specifically the healthcare system. The Pain Opioid Epidemic Case Presentation is a vehicle to summon our fellow citizens to address the Opioid-related challenges confronting us as individuals in our personal, community and national lives. The Case provides a structure for collaboration and deliberation to address this important policy challenges. We focus on practical solutions to the challenges facing us in the Pain Opioid Ecosystem.
The Opioid Epidemic Project has a number of interconnected objectives. These include:
Target a complex social problem contributing to unnecessary deaths, dysfunction and financial cost

To test the notion that through a user-friendly, publicly available platform utilizing a proven problem-solving process that facilitates collaboration, transparency and accountability major social challenges can be more effectively address.

To test the potential of a small group of motivated, passionate citizens can engage in solving societal problems.

To test the Medical Case Presentation approach as a framework for addressing policy issues for democratic participation by multiple stakeholders.

To be used by local entities and to be easily configured to local needs and resources.
The treatment plan of the Medical Case Presentation offers a multistage action plan divided into immediate, short and long term actions for addressing the Pain Opioid challenge. The treatment plan format allows us to engage in a healthy deliberative political process toward our vision:
By September 2021, every individual who experiences pain has access to and is able to receive evidence-based, best practice informed treatment that improves their well-being in outcomes that matter for them.
By September 2022 there are no reported deaths due to unintentional opioid overdose or recorded cases of disease transmission reported in the US.
By September 2021 the official approach to opioid use, dependence and addiction is informed by the principles and spirit of public health instead of a criminal justice approach.
By September 2021 individuals suffering with opioid use disorders have access to affordable, evidence-based treatment.
By September 2022 "The War on Drugs" will be officially over globally, nationally, and locally.
It offers a much-needed change to the current political dialogue and reframes the challenges we face by asking the question:
We believe that together, following a treatment plan, we can solve the healthcare problems and build a system that is uniquely American and that we can be proud of, and change the political culture that has been so destructive.
More about using the medical case presentation (MCP) for deliberative dialogue to address the challenges facing the United States